UPCOMING.
'Whose Vestiges Subsist Here', Palo Cháán collaborative (Patricia Domínguez and Guadalupe Maravilla), curated by Florencia Escudero and Alba Mooses, The Clemente, NY, January 25th - March 2nd, 2019.
Contribution for Erizo Magazine II, edited by Nika and Aron Chilewich, México, February 2019.
Solo Show, Gasworks, curated by Sabel Gavaldón, London, July 3rd, 2019.
Momenta Bienniale d' imagen, curated by Maria Wills, Montreal, Canada, October 5th, 2019.
NEWS.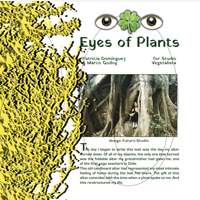 'Eyes of plants', Contribution for 'Tongue, Taste, Appetite' Publication in collaboration with Marco Godoy, Edited by Amanda Pohan and Published by Two Forty, New York, May 2018.
Book "What is going to happen is not the future, but we are going to do" by Chus Martinez, Rosa Lleó and Elise Lammer, Madrid, February 2018.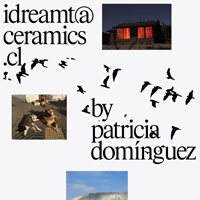 'idreamt@ceramics', contribution for Artalk Revue, edited by Jan Zalesak, Prague, February 2018.