8va ISLA / AATHAVA DWEEP
Sandarbh Artists Residency
Partapur, India, Junio 2012
Anne Montt, Patricia Domínguez
CULTURE HALL REVIEW / by David Andrew Frey
Partapur es un oasis inserto en el sur de Rajasthan, lagos encapsulados, ríos y constantes pozos superficiales crean nuevas topografías; esta particular condición moldea continuamente el terreno, generando dinámicas endémicas que lo transforman en una isla subjetiva. El proyecto 8va Isla registra, desde la investigación del presente, los diferentes niveles de relación que surgen entre los elementos de esta isla; la específica interacción entre plantas y los habitantes de Partapur y la implícita noción de habitar una isla. 8va Isla toma forma en una cápsula móvil exhibida permanentemente en el centro de Partapur.
Esta cápsula contiene un pedazo de terreno que alberga la Colección Viviente de Plantas de la 8va Isla, colección constituida al margen de las clasificaciones empleadas por las ciencias naturales y la historia formal, hospedando sin distinción especímenes vegetales que estén en funcionamiento en el medioambiente de Partapur. Está abierta a donaciones de especímenes encontrados en un radio de 30 km ; habiendo ya recibido treinta y ocho donaciones y sufrido el robo de dos especies debido a creencias personales. La cápsula de la 8va Isla genera un espacio de diálogo constante entre los habitantes de Partapur, expandiendo a su alrededor la noción acerca de la particular situación que se vive. Paralelamente y como parte de la comprensión de este proceso, se realizaron una serie de entrevistas y excursiones acerca de las implicancias formales y nociones relativas de esta isla subjetiva, que fueron registradas en un libro que será publicado en Santiago de Chile en Julio del 2012.
El proyecto 8va Isla fue realizado por las artistas chilenas Anne Montt y Patricia Domínguez en Sandarbh Artist Residency, residencia específica para trabajar con el contexto, un área rural en el centro oeste de India, en Partapur, India durante el mes de Junio del 2012.
8va Isla esta exhibida permanentemente en Chaarkhamba, Partapur, Banswara District, Rajasthan, India.
8th ISLAND / AATHAVA DWEEP
Partapur is an oasis inside the Rajasthan desert full of water and vegetation. This condition continuously shapes the terrain generating endemic dynamics that transform it into a subjective island. Addressing its environment from the present context allowed us to identify certain relationships that are registered in the 8th Island project-- people's awareness of being islanders in the desert, as well as the current levels of interaction between people and plants.

A mobile capsule was built to take part in the town of Partapur. The capsule holds a piece of the terrain with the 8th Island Collection of living plants; a collection made without following indexes from Natural Sciences or formal history. It hosts every type of plant without distinction in order to access a current display of the elements that are in motion in Partapur´s environment. The collection has received several plant donations, suffered the robbery of two plants due to popular beliefs, and is open to receiving specimen donations from the area and within a radius of 30 kms. The 8th island created a space for constant discussion and exchange of ideas about Partapur's island situation.
This project was made in collaboration between Anne Montt and Patricia Domínguez at "Sandarbh Artist Residency", June 2012.
It is public display in Partapur, Banswara District, Rajasthan, India.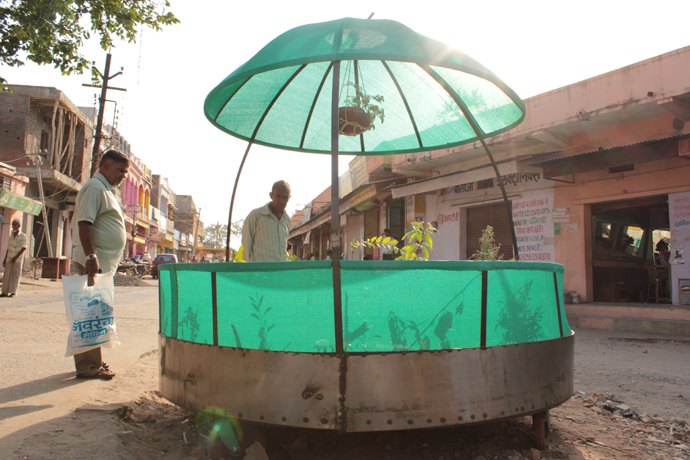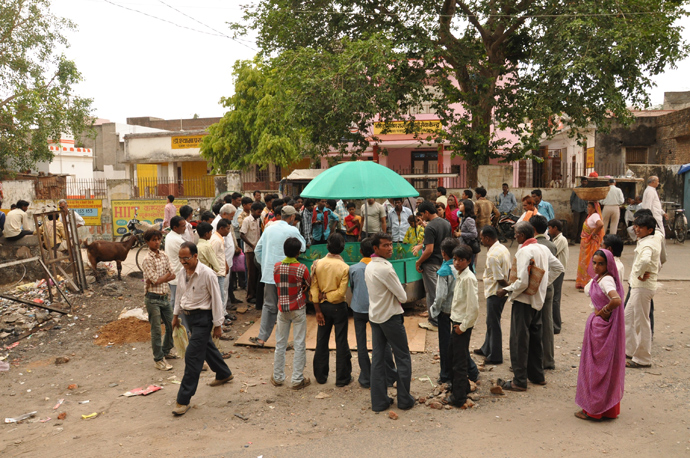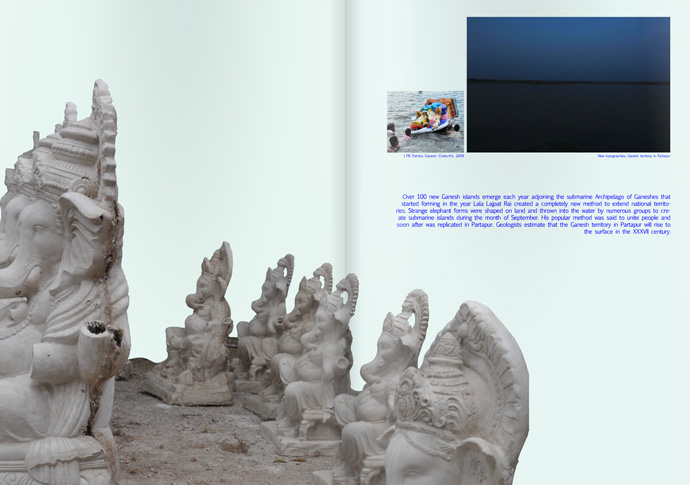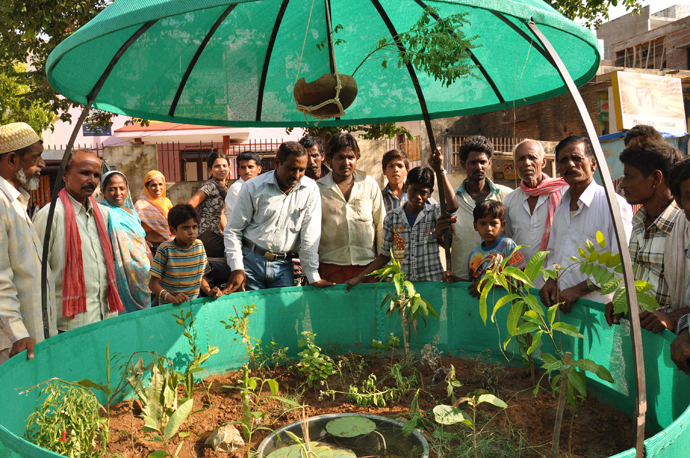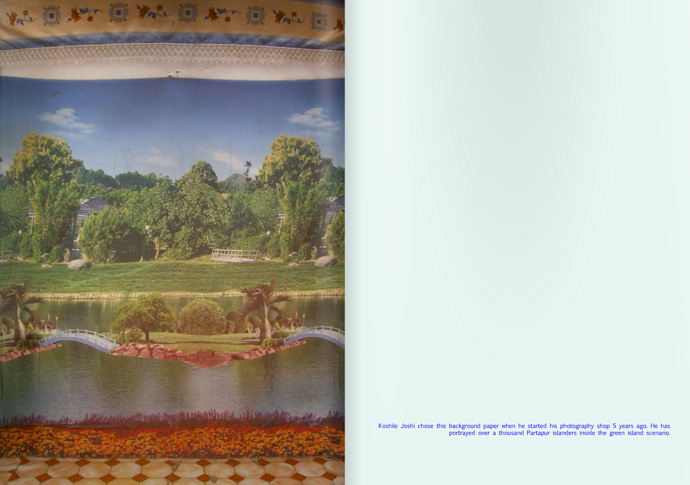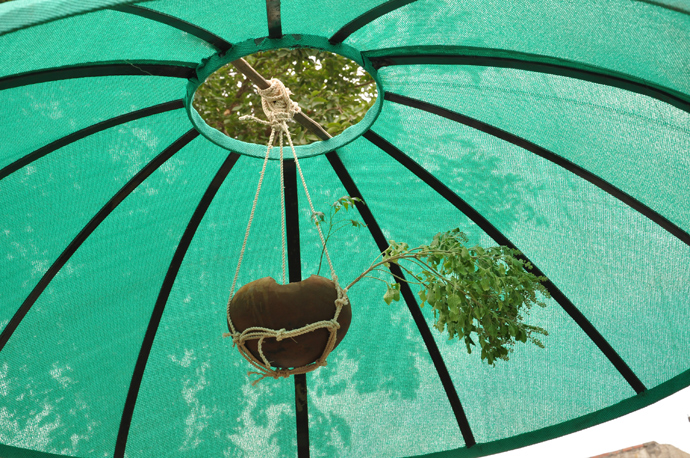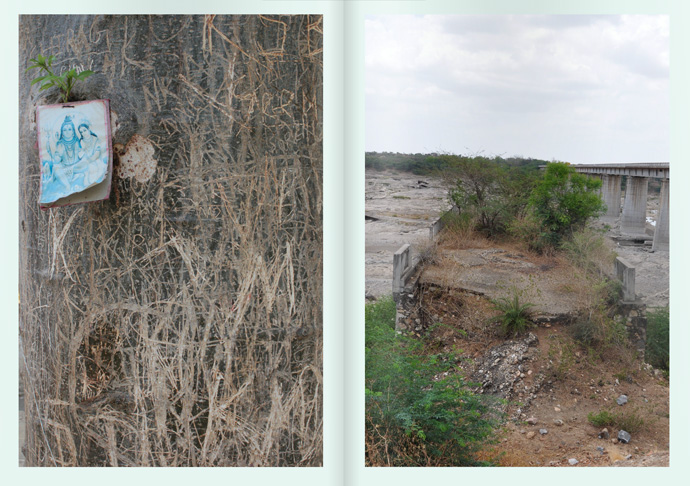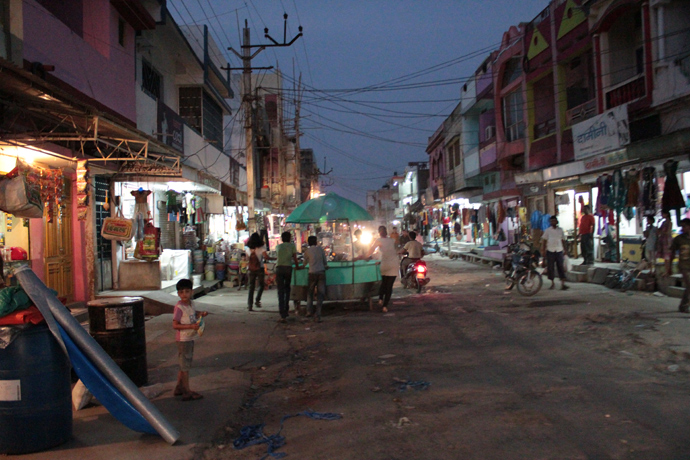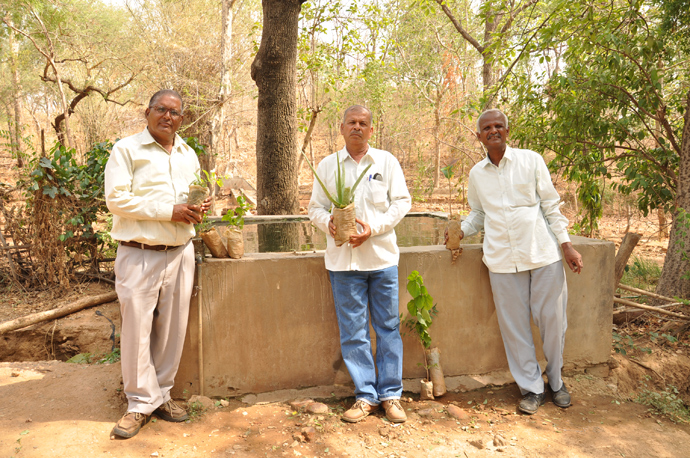 This Project was supported by
Sandarbh Residency
BLVS
William Graf Travel Grant from Hunter College
Many thanks to
Yatin Upadhyay and his family, Prem Narain Yadav, Prem and Behru's Metal Shop, P.B. Paprika TV Channel, Dr. Ak Soni,
and Rodney Strabucchi
Plant donors
Acharia family, Devram Joshi, Roopsingh Rathor and Partapur's Forest Ranger